Fun Facts About T.K. Farmer
QUESTION:  T.K. Farmer, what would you rank as your top three talents...besides writing of course?
ANSWER:  Well, let's see.  I am learning the craft of writing, thanks to God and my editor.  Secondly, I can cook especially Thanksgiving and Christmas Feasts, but to let my husband tell it he has taught me everything I know.  Let's just say our family is still waiting on him to present his debut full course meal :-).  Thirdly, I can draw and also decorate cakes.  I almost took up classes in professional cake decorating, but decided against it.  Here are some photos below of my drawings and

two cakes I decorated.  Lastly, I think that I can sing, but my family has told me recently to not bank on a music record deal.  Stick to writing they all encouraged me :-). 



QUESTION:  Do you have a pet?  If so, what kind?
ANSWER:  No I don't have a pet.  My dream pet, though, is a Pomeranian puppy...Pommie for short.  I want one with the little "Teddy Bear" haircut.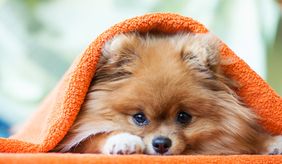 QUESTION:  Roller coasters are so much fun.  Do you enjoy riding them?
ANSWER:  Absolutely not.  I went on a vacation to Disney in Orlando, Florida and rode the fairly new roller coaster "The Mine Train".  There were kids there braver than me.  Sorry, but I will pass on the thrill rides.  On "The Mine Train", I kept my head down the whole time except the few seconds the ride stopped inside the "Mine" for riders to see the dwarfs steadily at work.  Other than that, my face was down the whole time.